New to the Wellesley Free Library: digital magazines with RBdigital! 
With your Wellesley library card, you now have unlimited and instant access to over 150 magazines at your fingertips! Read them online at home or in the library, or on your mobile device with the RBdigital mobile app. You can bookmark favorite spots, print from a computer, and skip straight to your favorite articles. Once you check out a magazine issue, it's yours to keep as long as you wish.
Which magazines do we offer through RBigital, you ask? Take a look at our alphabetical list here. Or you can browse by genre or language.
To get started: 

Visit the WFL's RBdigital page.
Use your library card to "Create New Account," located in the top right-hand corner.
Log in with the account you have just created.
Begin browsing! Click on the blue "Browse Magazines" button on the left-hand side of the page.
To download the mobile app:
Visit your device's app store and search for "RBdigital."
Download the free RBdigital app following your device's instructions.
Login to the app with the email and password you used to create your account.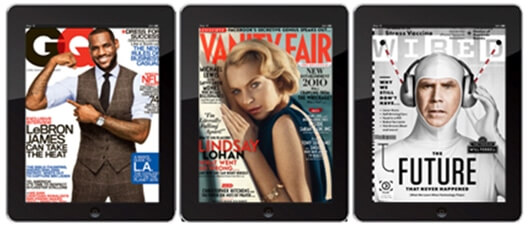 Don't have a library card? Visit Wellesley Free Library, or sign up online here.
For step-by-step tips on using RBdigital, check out these RBdigital instructions.
Please note that not all print magazines available at the library are available in digital format.
Are you interested in other digital materials? See our summary of available platforms and materials here.